Trust us to get it right!
Code requirements are many and difficult to keep up with.
With multiple types of systems there are many ancillary items that are easy to forget about.  Some systems may contain anti-freeze, or have drum drip drains, or have special electronic interfaces.  Some items need attention at odd intervals like every 3 years, 5 years and 10 years.  Having a long-term relationship with your inspection and testing vendor ensures that these special requirements are not overlooked.  We log your asset into our tracking software so that these long term requirements are not missed.
Take a look at just a few special requirements:
Sprinkler System Gauges:  These are required to be calibrated every 5 years or removed and replaced.
Dry Pendent Sprinklers:  A random sampling should be removed and sent to UL every 10 years for operational testing.
Old Sprinklers: Sprinklers over 50 years old are to be sent for UL testing and removed from service if needed.
Internal Inspections:  Sprinkler System pipe and valves are required to be internally inspected every 5 years.  This helps monitor the system for any buildup up "MIC". (Microbiologically Influenced Corrosion).
Electronics:  Electronic switches or electronic detection systems are required to be tested every 6 months even though the system they support may only require an annual inspection.
Dry Sprinkler Systems:  Dry pipe valves on dry systems should be full trip tested only once every 3 years.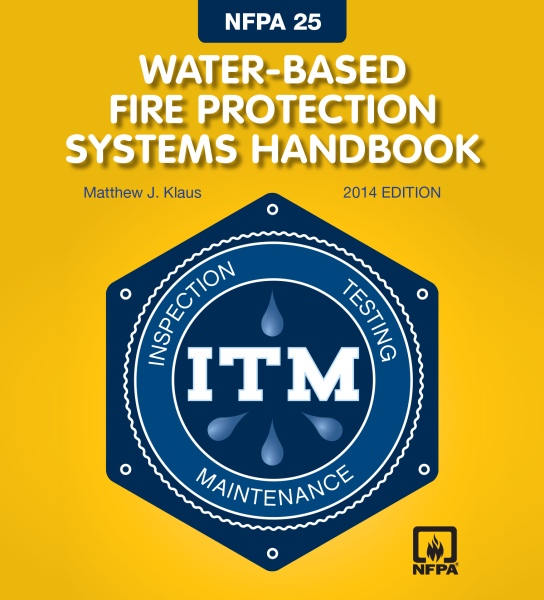 High Temperature Sprinklers: These may need to be sent for testing as frequent as every 5 years!
Foam Water Systems: Every 5 years, foam should be submitted to the manufacturer for testing.
Standpipe Systems:  These systems should be hydrostatically tested and flow tested every 5 years.
Fire Pumps:  Pumps are required to run weekly for 10 or 30 minutes depending upon system characteristics.
Water Supply: Hydrants are required to be flow tested once per year, visually inspected and the valve exercised.
Water Tanks: Every 5 years the interior of a tank should be inspected for rust, corrosion and debris.
CO2 Suppression Systems: Cylinders need hydrostatic testing every 12 years and hoses need testing every 5 years.
Clean Agent Systems:  Agent quantity must be verified every 6 months.  This means weighing the tanks if no external gauge is present.
We can provide all NFPA Code required annual, bi-annual, quarterly and weekly inspections, testing and maintenance. We will provide all the reports that your insurance or local authority may need.

Fire Pumps, Clean Agent Systems, Foam Systems and their respective Detection Systems are complex fire protection systems. We have extensive experience in designing and installing these systems.
Trust  your system with professionals!